You've likely heard the term "agile decision making" in the business world, but what does it mean with reference to market research?
Agile market research is gathering consumer feedback quickly by utilizing technology at any point so you can discover, experiment, understand, and make decisions with more reliable and quick data.
An agile market research methodology is a strategic approach that aims to address the continuous change in consumer behaviour and market trends as quickly as possible to deliver fast growth and improve Return On Investment (ROI).
Get regular insights
Keep up to date with the latest insights from our research as well as all our company news in our free monthly newsletter.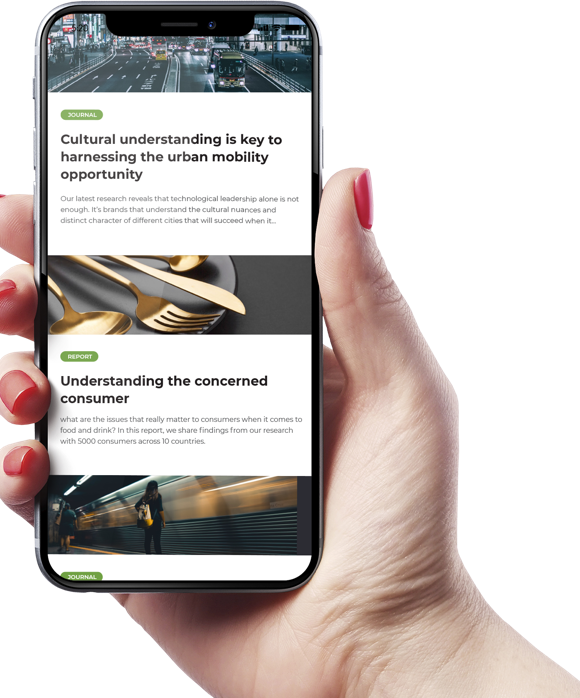 Agile research is an approach to market research where feedback is collected continuously and quickly. This allows brands to test, iterate, and adapt their concepts using data and facilitates innovation.
Brands leverage agile market research methodology to create products and messaging that resonate with consumers and have a customer-centric approach.
Traditional Market Research vs. Agile Market Research
Traditional market research includes stages such as project kickoff, design, review, analysis, and reporting. Every step in the process has a time limit before moving on to the next phase.
On the other hand, agile market research starts small and proceeds in steps that build on the previous one. With agile market research, researchers gain more insightful consumer experience (CX) feedback faster and at a lower cost.
Moreover, the research tasks are not time-bound, and consumers are free to respond as they like and on their own time. The seamless integration makes agile market research a shorter process, improving overall CX.
While traditional research methodology has its place in assessing customer feedback, agile market research helps move teams faster because they receive responses quickly across design stages. It also allows brands to pivot rapidly and will enable teams to act upon the data and insights quickly. That way, teams are not wasting time and effort on something that will fail when released.
How to get the best out of your agile market research
For brands to get the most out of your agile market research, they need to be mindful of a few points detailed below:
It is critical to always begin with strategy and first understand the objectives of your agile market research methodology. This will help you utilise consumer feedback and insights more effectively.
Ensure your team has the skill set for the agile research tasks that need to be done.
Utilise an efficient, fast, and user-friendly software that empowers you to conduct, analyze, and report data that supports your agile market research methodology effortlessly.
Three Ways Agile Market Research is helping brands obtain the rich insights they need
Faster Insights
The number one advantage of using agile market research is speed. Agile market research removes the friction that can slow traditional research studies to provide quick, helpful feedback that allows iterative improvement.
With agile intelligence, brands can anticipate consumer behaviours faster and more accurately. This allows the data team to focus on more innovative efforts that help grow the organisation.
All the time spent creating a questionnaire is reduced, sampling is automated, and fieldwork is done quickly. The analysis is presented rapidly, and the process is efficient and seamless.
Smarter Insights
Artificial Intelligence helps provide smarter insights in a fraction of the time taken by traditional research.
Since it provides immediate data sets, agile intelligence offers brands powerful insights, answering critical questions like how to segment buyers, which products are likely to perform best, and which locations to open or close physical stores.
Greater accessibility
Another benefit of agile market research is how it makes insights more accessible. Agile market research allows results from a series of similar projects to be shared with your teams worldwide. Other team members can learn what was done and worked, which helps inform future brand decision-making.
It democratises data and helps create seamless connections to various organisational functions, allowing for collaboration so each department can achieve its individual and overall business goals.
For example, for physical stores, marketing teams can work with real estate teams to identify areas where they should decrease or increase their presence based on store performance and other factors.
With agile market research, brands can test concepts with a target audience, generate a prototype and get feedback, or gauge consumer response to an ad campaign much faster than if they followed the traditional research process.
Agile market research seamlessly integrates various data collection tools, offering a shorter response process and improving the overall experience.
Agile market research helps brands invest in the right tools for decision-making to adapt quickly to market changes. It allows brands to transform data into an actual business asset. When armed with the correct data faster, brands can keep up with the speed of change.