World economists are starting to speculate or predict a pending recession, which often leads to a flow-on effect on company forecasts and budgets.
In economics, a recession is a contraction in an economy for two consecutive quarters when there is a decline in economic activity.
During a recession, consumers generally spend less. Recession-challenged consumers become more discerning in where they spend – looking for deals or switching brands. Some buyers even change long-held behaviours and attitudes toward consumption.
Get regular insights
Keep up to date with the latest insights from our research as well as all our company news in our free monthly newsletter.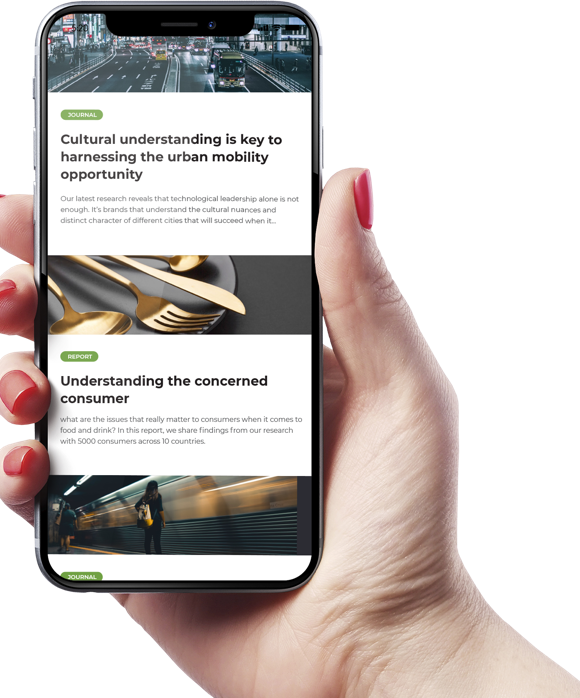 At the same time, brands, like their consumers, seek to conserve cash and reduce spending, including their market research budgets, during economic downturns.
One of the many benefits of market research is that it helps mitigate uncertainty and can often reveal opportunities in price, competitor intelligence gathering, new markets, customer satisfaction, product development, target groups, and overall demand.
Price
In market research, understanding consumer price preferences are often revealing no matter the economic condition. Knowing what price a consumer will deter a purchase is essential during a market downturn.
The Price Sensitivity Meter or PSM is a technique in market research to determine the optimal price for goods and services. PSM asks four price-related questions. These standard questions can vary but generally take the following form:
At what price point would you consider the product to be so expensive that you would not consider buying it? (Too expensive)
At what price point would you consider the product to be priced so low that you would feel there must be a compromise in quality? (Too cheap)
At what price point would you consider the product is starting to get expensive, so that it is not out of the question, but you would have to give some thought to buying it? (Expensive/High Side)
At what price point would you consider the product to be a bargain— a great buy for the money? (Cheap/Good Value)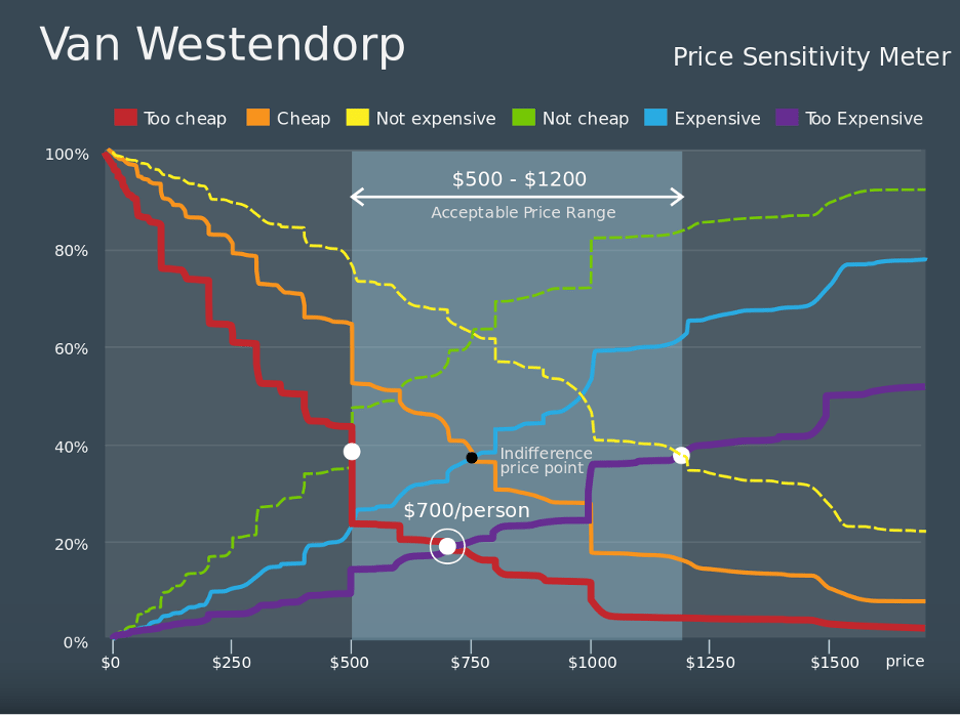 The image is taken from a Forbes article, titled "How To Price Your Product: A Guide To The Van Westendorp Pricing Model" by Rebecca Sadwick.
The results are then plotted, and an optimal price range is determined. Depending on the brand strategy, an additional or phase two research study can determine demand by asking:
At the <expensive price> how likely are you to purchase the product in the next six months? Scale 1 (unlikely) to 5 (very likely).
At the <cheap price> how likely are you to purchase the product in the next six months? Scale 1 (unlikely) to 5 (very likely).
In many categories, price is the most crucial determinant that affects buying decisions. Understanding an upper and lower price point is essential as it can help Product Marketing Managers determine where to price their product based on current economic conditions.
Competitor Intelligence Gathering
When consumers feel the pinch from economic pressures like inflation, high unemployment, or a recession, they start to shop more discriminately.
Understanding why a customer buys from you is important for any brand to know and understand. Having a deep understanding of why your target audience chooses a competitor brand over yours is equally as important.
Competitive Intelligence or CI research gathers information about your competitors so that brands can improve and make smarter strategic decisions.
When demand is affected by economic conditions outside of your control, having a strategic advantage over your competitors could mean the difference between product success or failure.
The goals of CI research include knowing who your direct and indirect competitors are and discovering where your competitors are doing well (and not so well). It can also gather insights into market share, brand or product recall, and price points.
Brands may have hundreds or even thousands of competitors during a burgeoning economy. When the economy shrinks, so does demand, making the market smaller. Brands that understand how to differentiate themselves from their competitors will be able to withstand economic ups and downs.
New Markets
The Global Financial Crisis (GFC) in 2007 saw many countries emerging quicker from the impact of this recession than others. As a result, some currencies bounced back faster and stronger.
One way to offset the impact of a contraction in the economy is to develop additional revenue streams and customers in new markets.
When your product or service is available in multiple markets, it can sometimes lessen risk as some countries and currencies emerge quicker or are not affected as your local market.
Knowing when and where is the first question when commissioning a new market entry study. Learn more from our Ultimate Guide to Market Entry here.
Customer Satisfaction
When money is tight, any marketer knows customers become more selective and demanding. There are many measurements available in market research to measure customer satisfaction. This article explores our top five.
Benchmarking your current customer satisfaction levels, and measuring them each year, especially during times of uncertainty, allows brands to see if sentiment is changing and address those reasons for dissatisfaction. Finding new customers always costs more than keeping existing ones, so an in-depth understanding of customer satisfaction is important regardless of economic factors.
Product Development
Even during a recession, new products have an essential place. With their undiminished appetite for goods and experiences, live-for-today customers often appreciate the novelty.
Other audience segments will embrace new products that offer clear value compared with alternatives. While new product development slows in recessions overall, new product launches during economic downturns can gain greater visibility. Procter & Gamble's successful introduction of the Swiffer WetJet in 2001 during the Y2K recession established a new product category that eased the chore of mopping floors and weaned consumers away from cheaper alternatives.
Target Groups
Understanding different buyer personas in your target audience can help marketers use their budgets wisely. New audiences may emerge, such as Gen Z, or an existing persona that is more fickle than others during uncertain times or inflation.
When company CFOs ask their marketing and product development teams to do more with lower budgets, research can help you prioritise target audiences and allow your marketing dollars to go further and have a greater return on investment.
Demand
Lower demand is the visible result of a recession or periods of high inflation. According to the Harvard Business Review, "In frothy periods of national prosperity, marketers may forget that rising sales aren't caused by clever advertising and appealing products alone. Purchases depend on consumers' having disposable income, feeling confident about their future, trusting in business and the economy, and embracing lifestyles and values that encourage consumption".
Whether changing your advertising campaign to reflect consumer sentiment or offering new and relevant product features, knowing what will sway a customer to buy is important to understand.
Market research is about making strategic decisions with confidence backed by data and insight. Whether or not a recession is in our immediate future, having a crystal clear view of the future is essential no matter the economic conditions.