At Kadence International, market researchers are at the heart of our team. In this series, we honour some of our colleagues, asking them about their experience working within the market research industry and what the future holds for the industry.
Name: Hide Hamano
Position: MD/Regional Account Director (Japan)
Kadence Office: Thailand
When did you join Kadence?
I joined Kadence's Thailand office in 2016.
What does a typical day or week look like for you in your current role?
I am responsible for our office's overall performance and projects that our Japanese office is involved in from the client-side.
I mainly focus on client communication and research proposals and presentations for clients. All my clients are Japanese companies that would like to enter a new market and grow their business in Thailand.
Tell us a little about your career so far. What was your first job or role?
How did you get started with market research? What other roles (in market research) have you had?
​​I began my career as a salesperson in the online survey industry in Japan and worked on several projects with many clients in various sectors. In 2016, I joined CMG to open the Thailand branch.
Why did you choose a career in market research?
I selected a career path in market research because I enjoy the process of collecting data and reading, sensing, and feeling that data, which can take different directions.
Get regular insights
Keep up to date with the latest insights from our research as well as all our company news in our free monthly newsletter.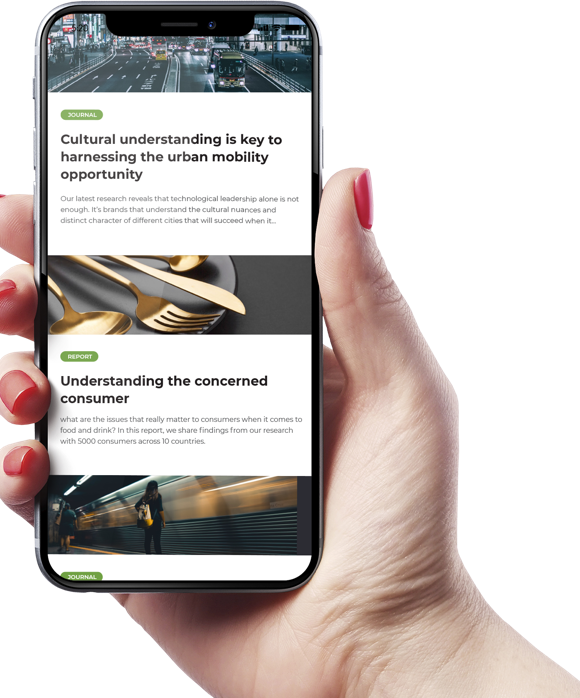 What is your favourite quote or the motto you live by?
Do everything to change what I can change, and accept whatever I cannot change.
What is the best thing about the culture at Kadence?
Every office has its own unique culture. I think this variety might be the best thing about the working culture at Kadence.
What are essential skills required to excel as a Market Researcher?
The most critical skills as a market researcher are the ability to read and interpret data. Market researchers should get excited by excel sheets and raw data.
What is unique about the market research field / and or consumers in your country/ region?
The Thailand market is unique and growing faster than some more developed markets. I deal with Japanese companies looking to expand their presence in Thailand, and I find that the Japanese are very traditional and like to stick with old successes and what has worked in the past. They try to make what has worked in Japan work in Thailand.
What is it about the field of market research you wish everyone knew?
Most people think of "online panels" when they think about market research. In its true sense, market research is a human management business.
What piece of advice would you give someone looking to start a career in market research?
Anyone looking to start a career in market research should be curious and proactive.
How have you seen consumer behaviour change in the past 2 – 3 years due to the pandemic? If so, what are your main observations?
The pandemic has turned most people into homebodies. Most people now tend to be too lazy and reluctant to go outside. Brands should look at expanding their delivery business in the new normal.
Tell us about a project you worked on (in market research) that you found particularly rewarding, exciting, or enlightening and why?
When we started tracking the results of our penetration study five years ago in the functional beverage market, there were not many functional and vitamin drinks consumers in the market.
These were considered beverages for higher-income and health-conscious people. But, every year, the market has been growing, and this beverage category has turned into a mass product. This study shows that changes in the market happen fast, and we need to develop and adjust products as early as we can.
How would market research evolve if you could time travel ten years?
The market research industry will change and evolve with new technologies, but at the same time, the client-side also has to change. So, while there might be some minor changes in data collection methodology and transcription and coding technology, market researchers will still need to have a "feel" for data. Technologies will not replace sensing and feeling.
What do you like to do in your free time when you are not working?
I enjoy cooking, fitness, running, and beer.
What is something you have accomplished in work or life that you are particularly proud of?
We grew over six years with our team's support.
What is your all-time favourite food or cuisine?
I love Thai food, but my all-time favourite is Japanese food.
What is your all-time favourite travel or vacation spot, and why?
Japan is my favourite place to vacation because it has different seasons with different foods and climates.
How has Kadence's remote work opportunity allowed you to achieve a work/life balance? We would love an example.
We have heavy traffic, especially in this part of the world, and commuting to and from the office takes up a lot of time. Work-from-home has been a great solution, and it has allowed us to be more efficient and productive.
What do you hope to achieve in your role?
I want to support Japanese companies as a bridge between the local Kadence team and clients.