At Kadence International, market researchers are at the heart of our team. In this series, we honour some of our colleagues, asking them about their experience working within the market research industry and what the future holds for the industry.
Name: Mary Ann Tarnate-Lamigo
Position: Senior Project Manager
Kadence Office: Philippines
When did you join Kadence?
I joined Kadence's Indonesia office in February 2019.
What does a typical day or week look like for you in your current role?
My primary responsibilities include:
Acquiring new business for the company.
Establishing good client relationships.
Building excellent partnerships with our clients.
Tell us a little about your career so far. What was your first job or role?
I started in Market Research as an Administrative Assistant and then joined Field Operations and eventually moved to the Client Service team.
Did you always know that you were destined for a career in market research? Why? If not, what did you actually think your career would be, or what did you say you wanted to do "when you grew up" as a child?
I dreamed of being a stewardess when I was a kid, as travelling to multiple countries fascinated me. But I don't qualify because of my height.
What is your favourite quote or the motto you live by?
God always has a purpose and plan for you. He will not allow things to happen if they are not suitable for you and others.
What is the best thing about the culture at Kadence?
We work as a TEAM. We grow as a TEAM. No boundaries. No discrimination. Company opportunities are open to everyone.
Get regular insights
Keep up to date with the latest insights from our research as well as all our company news in our free monthly newsletter.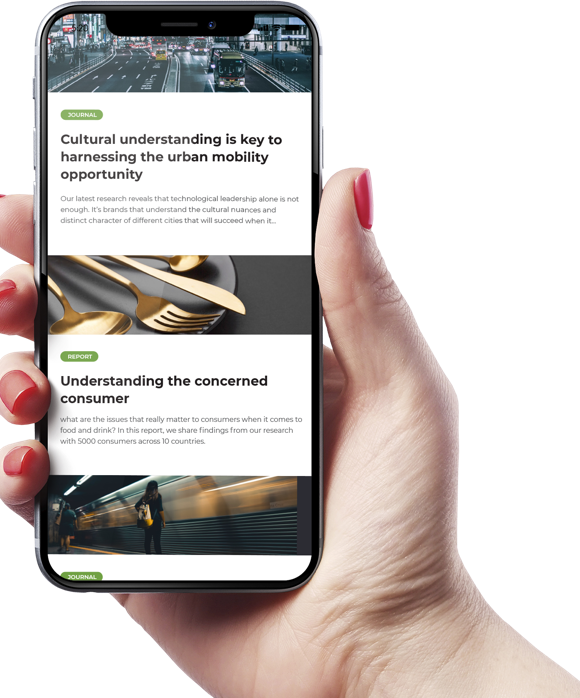 What are essential skills required to excel as a Market Researcher?
You need advanced analytical and presentation skills for a career in market research.
What is unique about the market research field / and or consumers in your country/ region?
You learn so much from market research. This knowledge allows room for innovation from time to time as the market grows and improves.
What is it about the field of market research you wish everyone knew?
I want people to know that being in Market Research is a massive advantage for anyone who wants to understand and know how things work.
What piece of advice would you give someone looking to start a career in market research?
Market research is not an easy journey. You will have to invest time and effort. You also need patience, which eventually will compensate you and help you to grow as a person.
How have you seen consumer behaviour change in the past 2 – 3 years due to the pandemic? If so, what are your main observations?
Yes, I have observed a significant shift in consumer behaviour over the past few years. Remote work is one such shift. Pre pandemic, companies were not entirely open to remote work; but now, an increasing number of organizations are embracing the new culture.
Tell us about a project you worked on (in market research) that you found particularly rewarding, exciting, or enlightening and why?
We did a study on launching a new product in the market, a Customer Satisfaction study, and a Consumer Tracking study; all were exciting and rewarding. However, I enjoyed the Consumer Tracking study the most because you continuously discover how and why consumer behaves.
How would market research evolve if you could time travel ten years?
Market research will probably provide a more stable or reliable profile of the consumers in the Philippines – aligned across all Market Research companies. It will utilise more innovative approaches to market research methodologies, and everything will likely be online.
What do you like to do in your free time when you are not working?
I enjoy pampering myself by going to a spa, grabbing a coffee, and connecting with friends. And, of course, bonding with my parents and family.
What is something you have accomplished in work or life that you are particularly proud of?
My daughter graduated from school. I consider this a significant accomplishment, and I am proud of it.
How has Kadence's remote work opportunity allowed you to achieve a work/life balance? We would love an example.
Remote work has made me more productive. I do not have to spend time traveling to and from the office. Owing to the boost in productivity, I can now spend my weekends with the family.