At Kadence International, market researchers are at the heart of our team. In this series, we honour some of our colleagues, asking them about their experience working within the market research industry and what the future holds for the industry.
Name: Ksatria Dharma Wisesa
Position: Assistant Research Manager
Kadence Office: Indonesia
When did you join Kadence?
March 2019
What does a typical day or week look like for you in your current role? Or what are your primary responsibilities/duties?
I start work at 8 am and finish by 10 pm on a busy day. But on a more relaxed week, I can minimise my working hours to 4-6 hours a day. My primary duty is to make sure we deliver reports to clients within the agreed timeline. Most of the time, I review proposals and reports from RE. Sometimes I do deep analysis by myself to suit the clients' needs.
Tell us a little about your career so far. What was your first job or role? How did you get started with market research? What other roles (in market research) have you had?
I was an engineering graduate and started my career in the oil and gas industry. In 2019, the conditions were not favourable in the industry, so I started looking for a career shift. I joined Kadence Indonesia in early 2019 on Kezia's Team. So far, Kadence and I have aligned vision, and Kadence has accommodated me to grow and develop within the organisation. It has been three years, and currently, I manage my own team.
Did you always know that you were destined for a career in market research? Why? If not, what did you think your career would be, or what did you say you wanted to do "when you grew up" as a child?
I'm not sure. Since my university years, I have always wanted to be an engineer, but three years ago, I took a leap of faith and pivoted to the market research industry. I didn't know what this would lead to back then, but eventually, Kadence worked well and helped me grow.
What is your favourite quote or the motto you live by?
The present is the key to the past.
Get regular insights
Keep up to date with the latest insights from our research as well as all our company news in our free monthly newsletter.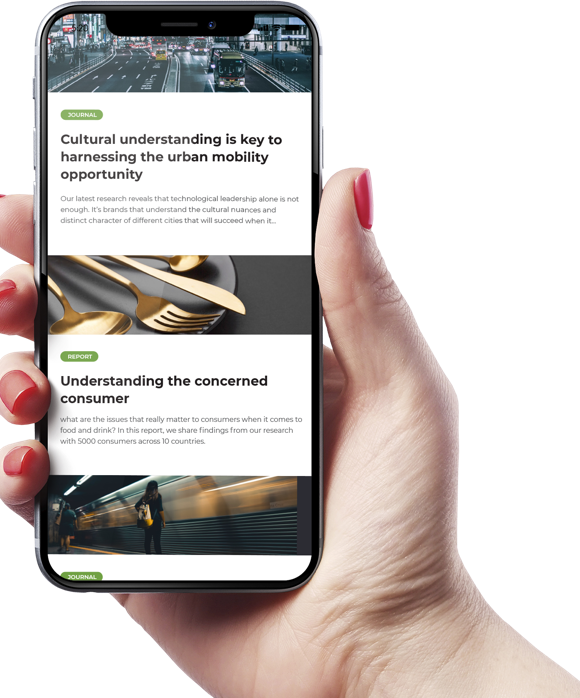 What is the best thing about the culture at Kadence?
You can always learn or ask for knowledge from other employees, whoever they are. The knowledge-sharing culture is delightful in this organisation.
What are essential skills required to excel as a Market Researcher?
You need to know how to create a story based on data patterns, which is necessary for quantitative research. Understanding clients' needs are also crucial to excelling in this industry.
What is unique about the market research field and consumers in your country/ region?
Halal products (whether essential or just an image) are critical in Indonesia. Most FMCG products have put the "halal" logo or are promoting the "halal" image since most consumers in Indonesia associate this image with clean, hygienic, and faithful.
What is it about the field of market research you wish everyone knew?
The importance of being an expert in market entry, helping brands that want to enter the Indonesian / ASEAN market increase promotion and product awareness.
What advice would you give someone looking to start a career in market research?
I would say to them: Take a leap of faith. You never know where you might end up.
How have you seen consumer behaviour change in the past 2 – 3 years due to the pandemic? If so, what are your main observations?
Consumers were forced to adopt digital purchase behaviours during the pandemic. It is a non-reversible trend as more consumers rely on e-commerce than before. The same is true for our office as we have gone remote. We can work from anywhere, and now we can cut the commuting time and accomplish more in a day.
Tell us about a project you worked on (in market research) that you found particularly rewarding, interesting, or enlightening and why?
Helping personal care brands from Malaysia that want to excel in Indonesia is challenging. We had extensive requests and put a few strategic recommendations that helped these brands expand their business in Indonesia.
How will market research evolve if you could time travel into the future ten years?
From the current trends of Telco's big data usage and digital surveys, digital research methods will surely evolve unimaginably. But, I'm pretty sure conventional methods are still essential.
What do you like to do in your free time when you are not working?
Movies and eating out are things I do apart from running or hitting the gym. I also love going to the beach and hiking since the current Kadence Indonesia remote work policy allows me to work from Bali.
What is something you have accomplished in work or life that you are particularly proud of?
My career progress in Kadence has allowed me to support my family and let my parent relax as retirees.
What is your all-time favourite food or cuisine?
I always enjoy Indonesian cuisine, especially Aceh, Medan, Sundanese, Javanese, and Balinese cooking. I am a foodie and won't' eat anything that is not delicious.
How has Kadence's remote work opportunity allowed you to achieve a work/life balance? We would love an example.
Kadence's remote work policy sure helps me manage my leisure time. For instance, remote working allows me to cut commute time, and I can do many things in the morning before working hours begin. These conditions also allow me to work from Bali; I can go to the beach or go on a road trip on weekends and find a new hobby. I also get to escape Jakarta's daily hustle.