We are on a mission to raise the impact of research
.
And we are delivering.
Why Kadence
Kadence International is a worldwide market research agency with a distinctly local feel.  While our capabilities are global, your experience is radically personal. Afterall, your customers don't fit in a box and your approach to research shouldn't either.
We're known for excelling when other agencies stumble. Have a difficult to reach audience? We've got it. Our experienced team has a way of connecting dots to ensure all voices are heard. And with an eye to the future, we are adept at marrying traditional methods with the latest modern tools.
Let us answer your most challenging questions so you can make elevated decisions. We make the tough look easy.

Countries

Languages
Years of global experience
Years of Asian experience
Award nominations and wins in the past 2 years
Projects each year

Employees
Our Culture

Curious
A question unanswered is our favorite type of question. We relentlessly pursue answers to uncover hidden gems of knowledge. We help brands discover answers to the who, what, when, where, and why so they can make game-changing decisions.

Dependable
Trust between our agency and our brand partners is at the very core of everything we do. We are reliable and true to our word. If we make a promise, we will move mountains to deliver.

Agile
We are adaptive and responsive to your changing research needs. We understand no research project is ever linear, consumer behaviours are constantly in flux, and your business needs often change. We are flexible to your changing needs.

Genuine
We communicate and connect on a genuine level. With a true appreciation and understanding of your wants and needs, we strive to form trustworthy and reliable relationships with our clients and the brands we help. We want you to be successful and reach your goals, and you will feel it with every interaction between our company and yours.

Futurists
We see patterns that help uncover future predictions in behaviors and results. We are always seeking to understand "what's next" for you and your brand, and the best path forward to achieve your vision of success.
Our Story
Kadence International was founded in London in 1991. Since then, we've grown to support our clients as they seek to take advantage of new growth opportunities across the world, with offices across Asia, the US and Europe.
We have the global reach of a large research company but we've never lost the agility and personalised service of a small boutique. We're nimble and collaborative, with genuine connections across our offices. The result? Wherever you're based, you get access to the sector and methodological experts across our global network as well as the rich cultural understanding needed to set your project up for success.
Since 2017, we've been part of Cross Marketing Group, one of the leading market research houses in Japan. This has enabled us to further build on our successes, bringing new services, methodologies and innovation to meet our clients' evolving needs.
Elevated research.
Elevated growth.
We passionately believe that great research is at the core of all business success so it's our mission to raise the impact of research in organisations.
From Bloomberg to Panasonic, we work with some of the world's best loved brands, empowering them with insight and translating this into new products, marketing campaigns and business strategies that drive growth.
We're proud that the impact we have on our clients' businesses has been recognised externally, through multiple award wins and nominations.
Meet our senior team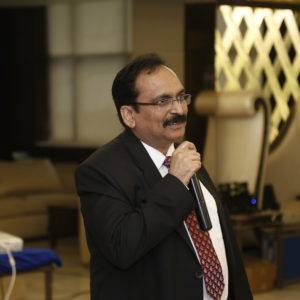 Aman Makkar
Specialist sectors Automotive, Media
Current location India
Aman is an industry veteran with more than 35 years of experience, helping our clients conduct market research in India from our inception to the present day. He believes in ensuring a heightened level of service and forging long term client relationships. In his long and illustrious career, he has worked on projects spanning a range of sectors with renowned clients. Aman is passionate about innovation and has played an instrumental role in bringing newer technologies in data collection to our clients.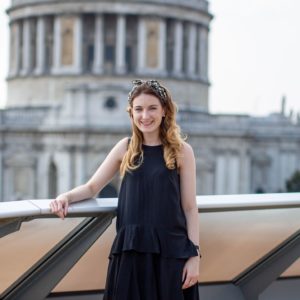 Bianca Abulafia
Specialist sectors Automotive, Media, Kids
Current location UK
Bianca helps businesses understand how to get the most out of qualitative research, working across our offices globally to design approaches that get to the heart of what's driving behaviour. Bianca is a frequent conference speaker on all things qual – both in the US and the UK.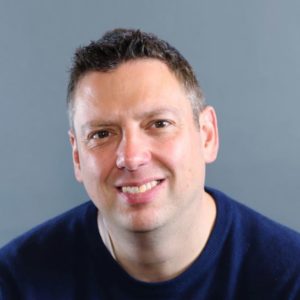 Darren Lewis
Specialist sectors Food & Beverage, FMCG, Financial Services, Technology
Current location UK
Darren works with our clients in the UK and Europe, applying insight to devise and maintain innovation, marketing and corporate communications strategies. He has over 20 years' experience, with a particular focus on NPD and innovation, helping to launch new products from burgers and mayonnaise to pet food and tractors.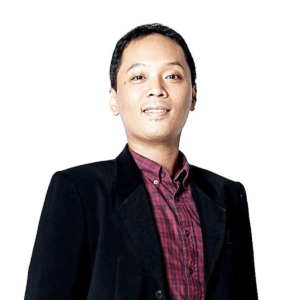 Digo Alanda
Specialist sectors Automotive, FMCG
Current location Indonesia
Digo began his research career back in 2007 after graduating with a Master's degree in Marketing Management in the United Kingdom. Having 15 years of experience as a research consultant is an invaluable learning experience on how to solve client business problems.
In particular, guiding some direction throughout the product life cycle and managing multiple stakeholders' expectations. He is passionate about investigating issues relating to product and marketing. This helps to adapt to market changes and sustain a competitive advantage.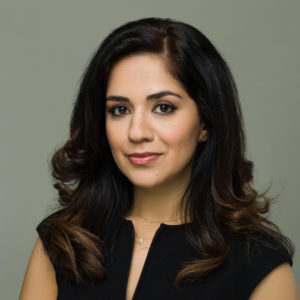 Ellie Tehrani
Specialist sectors Technology, B2B, Financial Services
Current location USA
Ellie believes in working as one with our clients, in understanding the "why" in every request so that the "how" becomes a natural solution to the equation. Her vision and impact in the industry has been to shift the research paradigm from descriptive to prescriptive, enabling our clients to formulate clear answers to complex questions.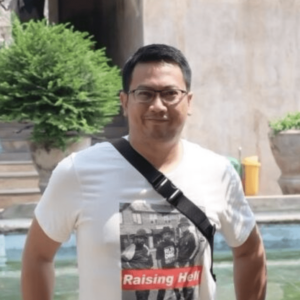 Febri Nugraha
Specialist sectors FMCG, Tobacco, Telco, Technology, Communications
Current location Indonesia
Febri is an expert in helping local and multinational brands navigate the Indonesian market. He has 20+ years of experience in the industry, five of these spent client-side in the FMCG and pharmaceuticals sectors. Febri leverages this understanding to design market research solutions that equip client-side researchers with the information they need to drive growth and inform future strategy.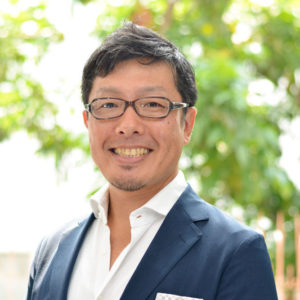 Hamano Hidekazu (Hide)
Specialist sectors B2B, Food & Beverage
Current location Thailand
Hide is passionate about helping B2B and B2C brands break into the Thai market. He has particular expertise in competitor intelligence research, using this to help brands understand the big picture and the market landscape so they can set themselves up for success in Thailand.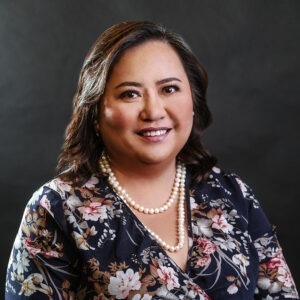 Iris Lorenzo
Specialist sectors Automotive, Technology, B2C & B2B
Current location Philippines
Iris has almost two decades' industry experience. She's passionate about qualitative research and is a skilled moderator, international speaker, workshop facilitator and trainer. As a competitive intelligence practitioner, she also has rich experience in helping brands to understand their market position and develop an edge over the competition.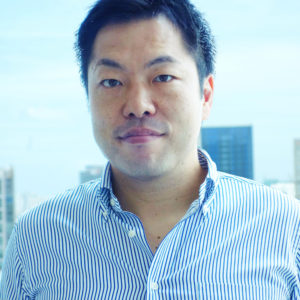 Kengo Kurokawa
Specialist sectors Technology
Current location Vietnam
Kengo is passionate about helping brands navigate the Vietnamese market to position their products, services and communication strategies for success. Kengo has a wealth of experience in the market research industry but has also worked as a client side marketer at Sony and Uniqlo. By blending these experiences, he's able to design research studies that empower teams to capitalise on the insights uncovered.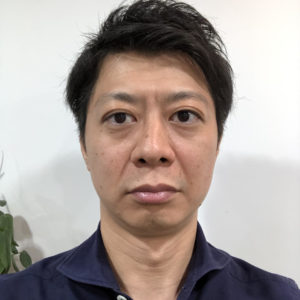 Kouei Kaku
Specialist sectors FMCG, Kids Research, Technology
Current location China
Kouei has worked in the market research industry for over 20 years. Originally from Japan, he has spent the past 14 years in China and is bilingual in Japanese and Chinese. His expertise lies in helping brands understand how to cater to the needs of Chinese consumers so they can succeed in this lucrative market.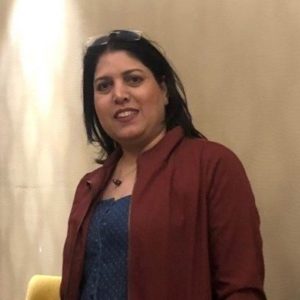 Sarvjeet Panesar
Specialist sectors Automotive, Telco
Current location India
Sarvjeet has worked in the market research industry for over 2 decades, having grown the business in India from its beginnings as we've expanded to support our clients in understanding this dynamic market. Sarvjeet has a multi-disciplinary role and is passionate empowering our team to deliver outstanding service for our clients.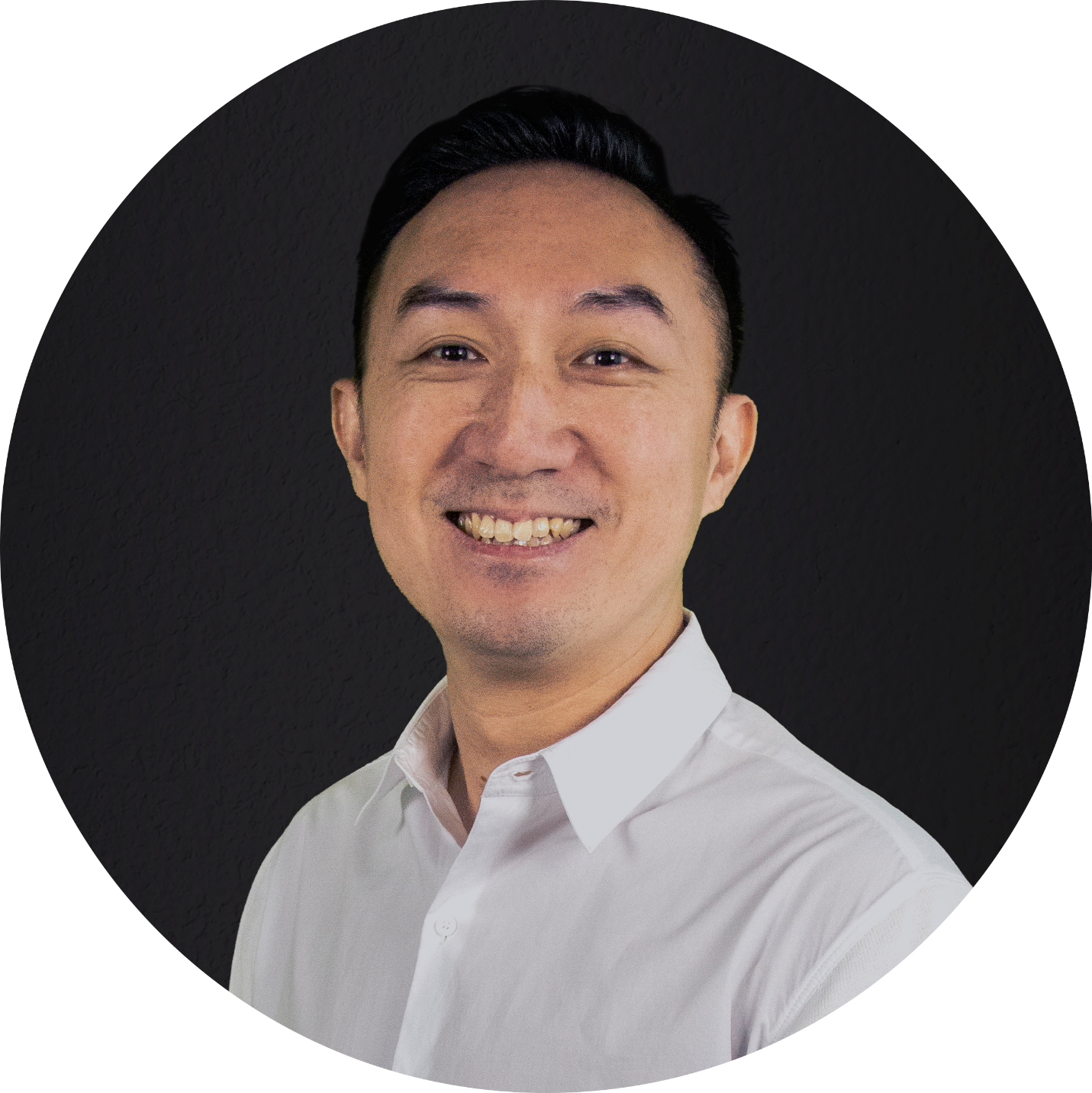 Derek Goh
Specialist sectors Financial Services, Technology, Education, Tourism
Current location Singapore
Derek's expertise in qualitative research is coupled with his perceptive capabilities to get to the heart of a business issue, quickly determining how consumer insights can help companies thrive against their competitors. His perspectives on Asian consumers have allowed clients to glean an in-depth understanding of their wants and needs, ensuring the relevance and interest of their products and services in-market.
Work with us
Join Kadence
We're always on the lookout for bright, passionate, curious people to join our team.
See all vacancies
Get in touch
Press contact
Jodie Shaw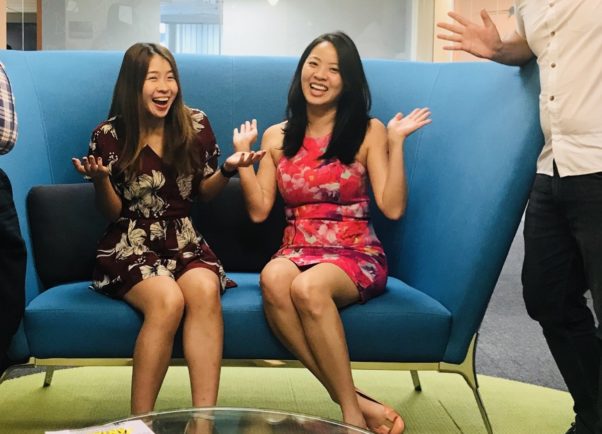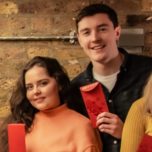 Kadence has produced an exceptional body of work which plays a crucial part in planning marketing strategies and understanding the opportunities for our business as we continue to grow. We couldn't ask for a better partner; they provided true expertise, valuable insights and commitment to quality across each project.

Performance Marketing & Analytics Director
Treatwell
We have been engaged with Kadence since 2016. Since our first partnership, Kadence has been instrumental in supporting our business efforts and have continuously proven their value in research, insights and analysis that have helped us to gain many wins. Kadence consistently pushes the boundaries and offer inspirations that provide deep business insights and drive business strategies.

Head of Research
Bloomberg
We've been working with Kadence on a couple of strategic projects, which influenced our product roadmap roll-out within the region. Their work has been exceptional in providing me the insights that I need.

Senior Marketing Executive
Arla Foods
At Panasonic, we've always believed in collaborative work. Here, Kadence has been instrumental in helping us understand our status quo, identify the key drivers of NPS and strategic improvement areas across our refrigerator, air conditioners and washing machine categories. Team Panasonic is grateful for the sincere efforts put in, this in turn, will help us serve our consumers better.

Panasonic – India
I have been working with Kadence for more than 4 years and they have always delivered consistently good outputs. Their ability to understand business goals and translate them to research objectives as well as a high degree of flexibility by collaborating with clients and providing recommendations that are otherwise overlooked differentiate them from other research agencies in the market.

Head of Insights
Discovery